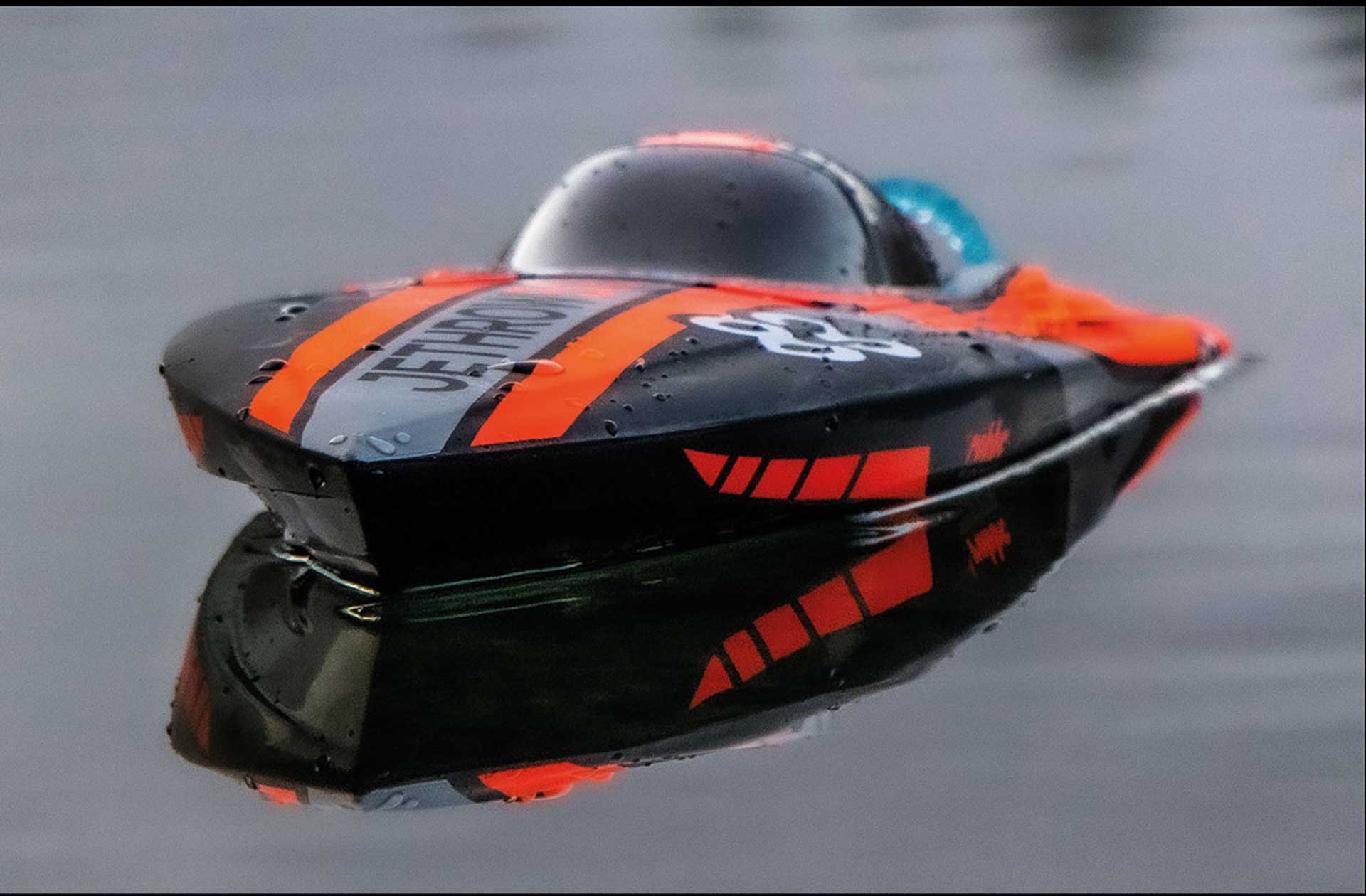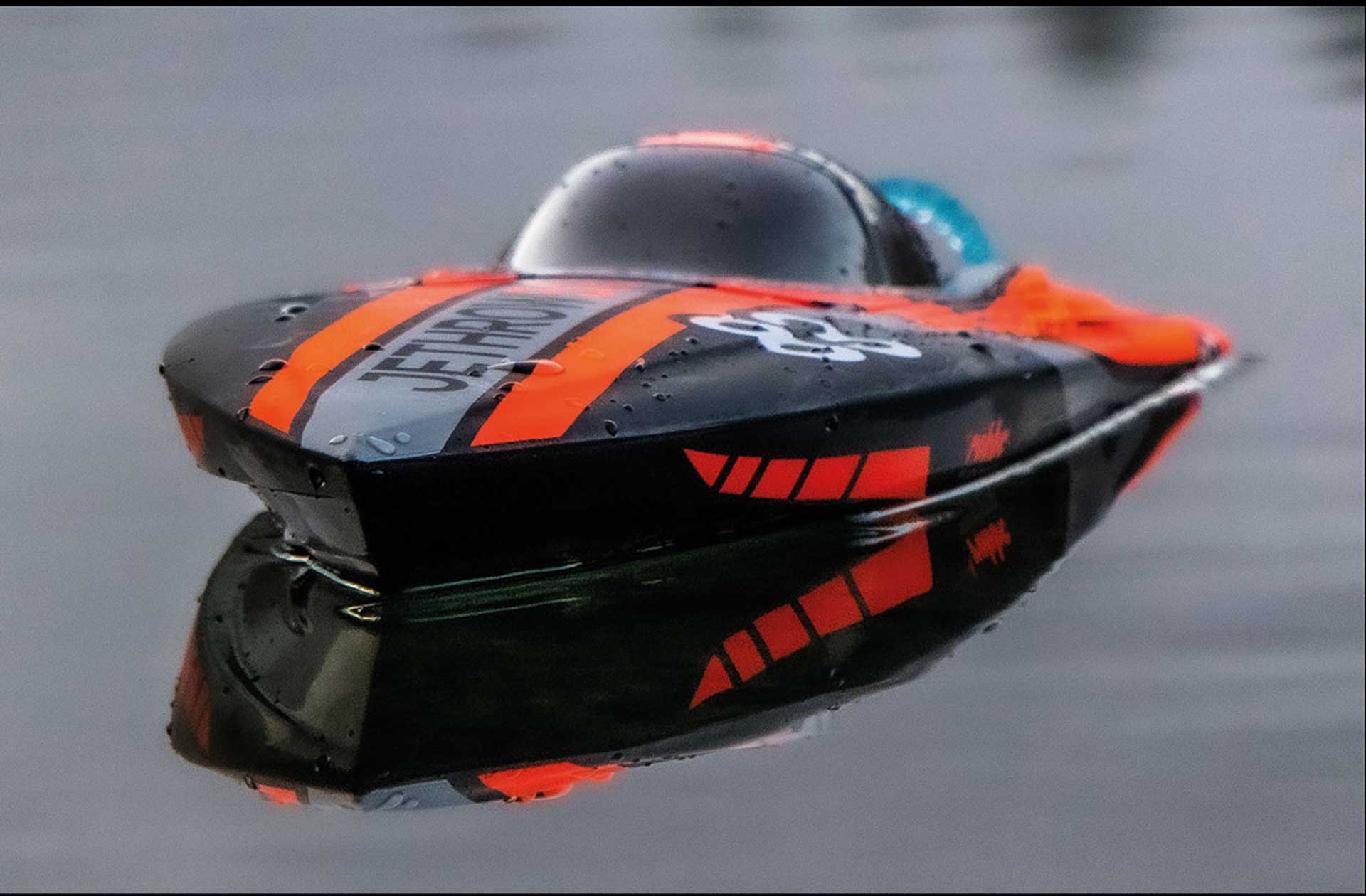 Robbe Modellsport JETHROW 500 ARTR BRUSHLESS
Manufacturer number:
1207
Description
"Robbe Modellsport JETHROW 500 ARTR BRUSHLESS"
The Robbe Jethrow 500 is a full FRP racing boat with jet propulsion in very high-quality execution and high degree of prefabrication. With the 36 class brushless motor and the waterproof RO-Control NAVY 120A together with the 29mm jet very high performance is achieved. An optimal compromise between driving speed and driving time was found, so that the Jethrow 500 is really suitable for everyday use.
Thanks to the pre-installed and wired components such as motor, controller and steering servo, the construction time has been reduced to a minimum. All that remains is to install the receiver and battery. Even the less experienced pilot will be successful without any mistakes.
The unique Robbe Racing design is painted with 2K lacquer and is easily recognizable at any time!


Technical data
| | |
| --- | --- |
| Building Skill: | Beginners |
| Engine Type: | Brushless Elektro |
| Length (mm): | 665 |
| Rec. Engine: | included / Brushless |
| Use: | Wasser |
| Version: | ARTR - ALMOST READY TO RUN |
| Width (mm): | 178 |
Box contents
-FRP hull and hatch, glossy painted
-Jetdrive with 29mm prop
-BL Motor 36-2700kv
-RO-Control NAVY 120A ESC, waterproof
-Digital steering servo MG/BB
-Manual in G/E/F


Das Produkt JETHROW 500 ARTR BRUSHLESS SPEED BOOT im Maßstab von Robbe Modellsport in der Kategorie Boats weist eine Länge von 665 eine Breite von 178 auf und ist als ARTR - ALMOST READY TO RUN ausgeführt.. Empfohlener Motor für dieses Schiffsmodell: included / Brushless.