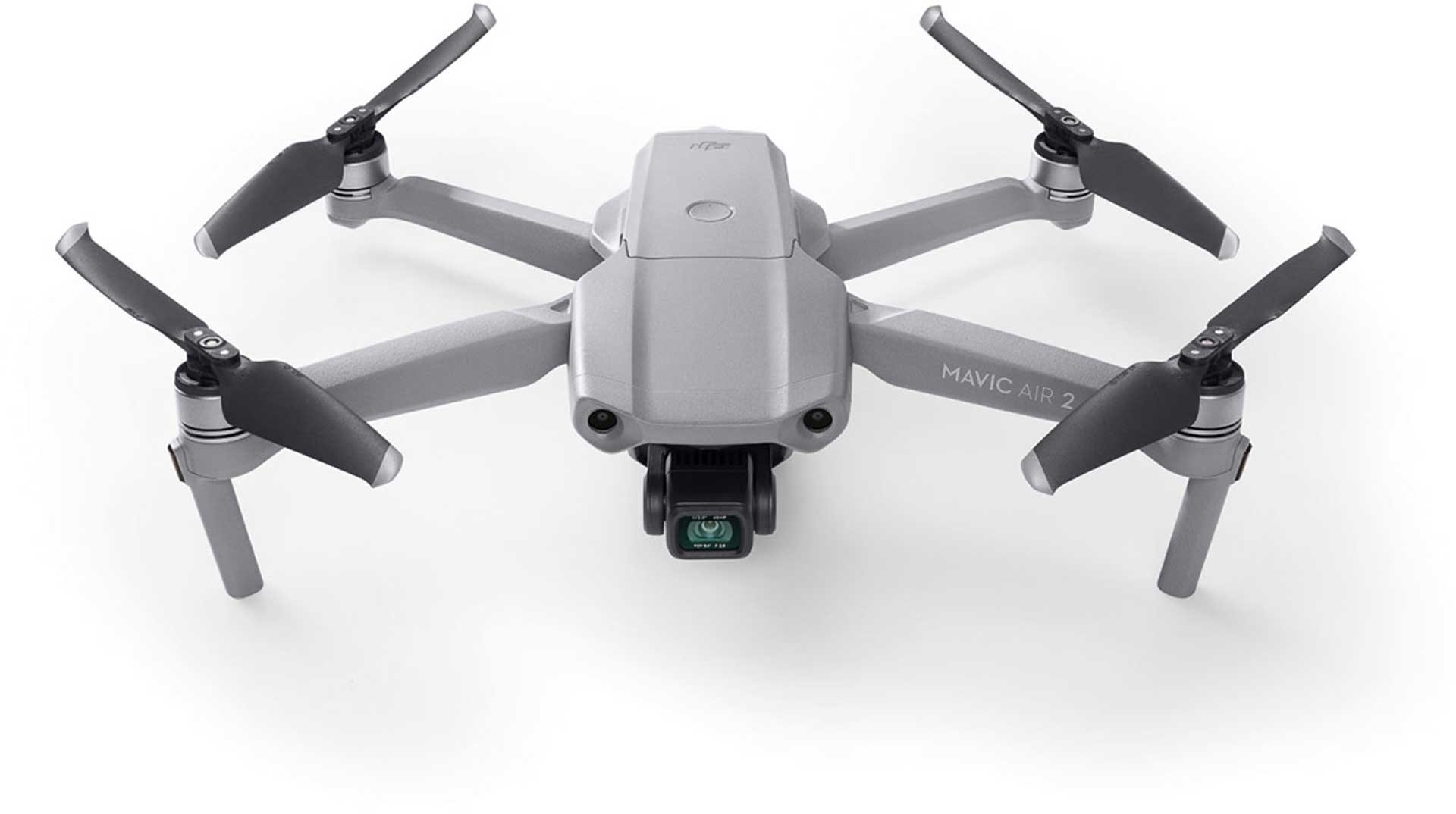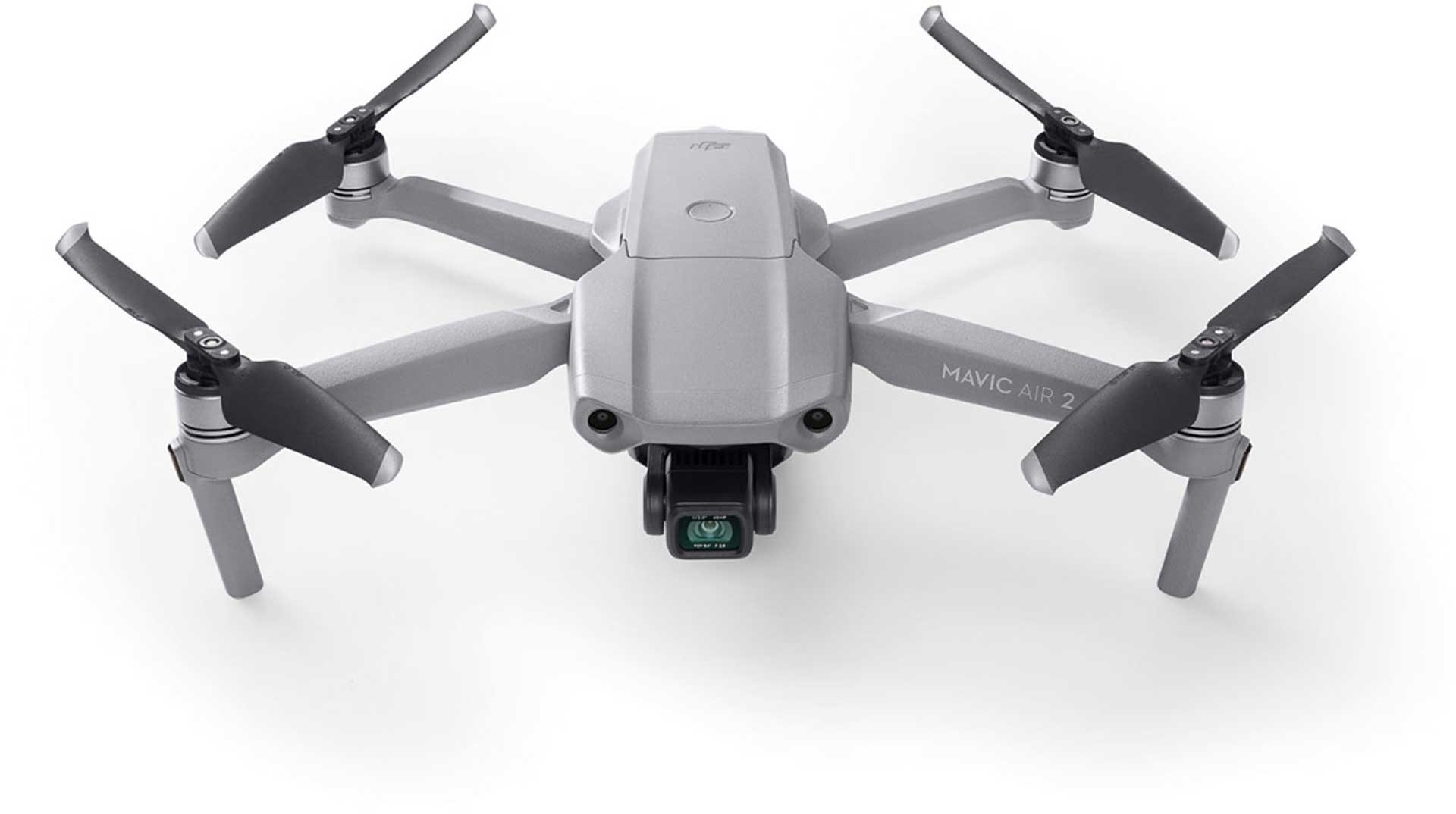 €949.99*
%
€1,049.00*
(9.44% saved)
In stock. Usually ships within 1 business day.
Description
"DJI MAVIC AIR 2 FLY COMBO"
Please be aware that this product can only be shipped to the following countries: Austria, Germany, Switzerland, Belgium, Bulgaria, Croatia, Czech Republic, Denmark, Finland, France, Greece, Hungary, Italy, Ireland, Luxembourg, Netherlands, Norway, Poland, Portugal, Romania, Serbia, Sweden, Slovakia, Slovenia, Spain, and the United Kingdom!
Please also read our safety notice:
https://www.lindinger.at/en/navigation/37ea30801f564076831f044e67e1fa6f
Increase your skills

Extreme high resolution details
1/2-inch image sensor, 48 megapixel photos and 4K video at 60 fps
contrast, color and control
HDR photo, video and panorama
cinema-ready recordings
Hyperlapse (space lapse) and QuickShots
Longer in the air
Up to 34 minutes flight time and up to 240 minutes remote control battery life
Intelligent and safe flight
APAS 3.0 Obstacle avoidance
OcuSync 2.0 10km video transmission with 1080p at 30 fps

The Mavic Air 2 sets new standards in terms of performance and mobility, offering advanced features in a compact form factor. Intelligent shooting functions and outstanding image quality make cinematic aerial photography a breeze. With a safer and smarter flight, perfect shots are easier than ever.

Simply brilliant
Master creative aerial shots with effortlessly smooth 4K video at 60 fps The flat D-Cinelike colour profile stores more image information for post-production. The H.265 (HEVC) video codec captures more image information, requires less storage space and preserves the dynamic range and detail of the footage.

Dynamic by default
The secret of breathtaking HDR videos is a powerful Quad Bayer image sensor. A single image separates the exposure levels in different areas to better capture light and dark details. The images are combined to create a colourful, balanced and distinctive image with a higher dynamic range.


Critical details
With a 1/2-inch CMOS sensor, the Mavic Air 2 takes impressive 48 megapixel photos. Get ready to discover a new quality of aerial photography.

Optimized shots
The Mavic Air 2 has the SmartPhoto mode. The new photo mode automatically selects between Scene Detection, HyperLight and HDR for optimal results. Scene detection optimizes different camera parameters for different scenes and supports intelligent detection of five categories: Sunset, Clear Sky, Grass, Snow and Trees.

HyperLight optimizes photos taken in low light conditions, resulting in less noise and improved clarity.

In good lighting conditions, HDR significantly improves dynamic range by adjusting exposure parameters and superimposing shots to produce more vivid, high-quality photos.

Having the big picture
Mavic Air 2 offers DJI's most advanced panoramic mode with a higher dynamic range and colors that are more vibrant and accurate.

Camera
The Mavic Air 2 has an image sensor that supports Quad-Bayer technology, providing a higher dynamic range and greater color sensitivity.

stabilization
An improved triaxial gimbal stabilizes each shot. This means extremely reliable photos and videos, even in windy conditions.

Film like the pros
The Mavic Air 2 combines a powerful camera with intelligent recording modes for impressive results. There are no limits to your imagination, as creative aerial photography has never been easier.

conquer the sky
FocusTrack allows effortless cinema-quality recordings! The user-friendly combination of intelligent tracking functions includes ActiveTrack 3.0, Spotlight 2.0 and POI 3.0 (Point of Interest), suitable for every situation.

Spotlight 2.0
Like a flying cameraman! In Spotlight 2.0, the camera always stays focused on the target. Simply select and confirm the subject, and Mavic Air 2 takes care of the rest.

ActiveTrack 3.0
The latest version of DJI's ActiveTrack technology makes it smoother than ever to follow people or objects while avoiding obstacles. With better pathfinding and faster and more accurate prediction to find lost subjects, this technology keeps the subject in the middle of the picture, even when it moves behind a tree.

POI 3.0
POI 3.0 improves the capabilities of POI 2.0, especially the detection of flat surfaces. Where POI 2.0 may lose the target while tracking, this is no longer the case. POI 3.0 can now track objects such as people, cars and boats dynamically.

Space and Time
The Mavic Air 2 supports hyperlapse in 8K, a recording mode that captures space and time in an impressive way. The best thing about it is that a hyperlapse video can be created without complex post-production. Simply find an exciting location and choose between Free, Circle, Course Lock and Waypoint modes - the DJI Fly app does the rest.

Ingeniously simple
Flight manoeuvres like the pros, very easy and automatic with QuickShots. At the touch of a button
the Mavic Air 2 plans and flies a complicated flight path, records a video and
edit this. Add music, effects and filters using intuitive templates
and then shared directly in the social media.

Everything is possible
The OcuSync 2.0 video transmission is able to transmit the image of the camera at a distance of
to 10 km - and this in a resolution of up to 1080p at 30 fps. Absolute
Freedom to explore and a crystal clear image for the perfect shot!

Reliable signal, smooth flight
The Mavic Air 2 supports communication over several frequencies (2.4 and 5.8 GHz) and
switches automatically and in real time to the best channel with the least interference.

Safe flying
Mavic Air 2 perceives its surroundings in three directions: forward, backward and downward. An additional light improves visibility. Further safety is provided by obstacle detection, which is ideal for pushing the limits of what is possible.

- Forward
Visual sensors
Precise up to 22 meters
- Backwards
- Visual sensors
Precise up to 23.6 meters
- Downwards
Visual sensors
Infrared sensor

The additional light supports visual positioning, safe landing and visibility in the air. It can be switched on and off manually.

APAS 3.0
The assistance system for pilots APAS 3.0 [6] uses advanced chart technology for smooth tracking and reliable avoidance of obstacles in complex scenarios. The ability to avoid obstacles and automatic flight planning have improved dramatically compared to previous generations, increasing safety and offering more options.

Easy editing
The DJI Fly app makes creating flawless videos easier than ever before. The integrated
DJI Mimo App Editor offers manual settings, advanced features and intuitive templates,
with which professional compositions can be created in seconds.

developed for pilots
The newly designed remote control offers an impressively long battery life of 240 minutes
and lies comfortably in the hand, thanks to the ergonomic design. The new clamp
enables the quick and easy attachment of smartphones, while the integrated
antennas considerably improve the user-friendliness.

Optimal possibilities
The Mavic Air 2 offers two ND filter sets to control exposure and allow more creative
possibilities can be exploited. The ND filter set 16/64/256 is helpful for
Setting the shutter speed and in extreme lighting conditions, while the ND Set 4/8/32
enables vivid, bright images even at low ISO values.


Technical data
| | |
| --- | --- |
| Ausführung: | RTF - READY TO FLY |
| Bauerfahrung: | Anfänger |
| Flight Skill: | Beginners |
| Height (mm): | 77 |
| Rec. Battery: | beinhaltet |
| Weight (g): | 570 |
| Width (mm): | 183 |
| empf.Motor: | beinhaltet |
Box contents
Aircraft (Intelligent Flight Battery and Gimbal Protector included)
Remote Controller
Intelligent Flight Battery (2x)
Pair of Propellers (6x)
AC Power Adapter
Communicaton Cable USB-C
RC Cable (Micro USB Connector)
RC Cable (Lightning Connector)
RC Cable (USB-C Connector)
AC Power Cable
Travel Bag
Charging Hub
ND Filter Set (ND16/64/256)
Battery to Power Bank Adapter
Pair of Spare Control Sticks (1pair)
Videos