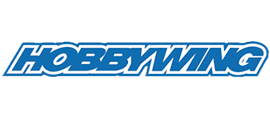 HOBBYWING EZRUN ESC MAX8 V3 150A BEC 6A 3-6S WP WITH T-CONNECTOR FOR 1/8 CARS
Manufacturer number:
HW30103200
Description
"HOBBYWING EZRUN ESC MAX8 V3 150A BEC 6A 3-6S WP WITH T-CONNECTOR FOR 1/8 CARS"
Great flexibility & versatility
The controller has a very high & stable output power, so the models can make a variety of moves without problems. Whether an aggressive start or wheelie, a 720 degree flip or a killer jump, the controller masters even high-speed tests with ease. In addition, the controller can be programmed with various parameters to achieve excellent control of the model and to react as sensitively as possible in the gas/brake curve.
Suitable for all weather conditions
Excellently sealed against water and dust make this controller a weapon in any weather or under any conditions. Whether it's extremely dusty slopes, wet roads, snow, foot traffic or gravel, with the MAX8 it goes on and on.
Advanced and safe electronic switch
This electronic switch has a lifetime of more than 50,000 shuttering operations and is completely waterproof and dustproof and also has an impact-resistant design. Problems such as rusty contact points or moisture in the switch are a thing of the past. Nor can it switch itself off after hard landings or accidents like a conventional mechanical switch.
Super built-in BEC
The world's first controller with built-in Super BEC which can provide a maximum output power of up to 15A. In addition, the output voltage is adjustable between 6V & 7.4V. This means that a wide variety of servos can be operated, such as high current (HV) servos, in order to maintain maximum control of the model.
plug & play
Equipped as standard with 6.5mm gold contact sockets, the plugs of most motors such as those of the Traxxas or HPI can be plugged directly into the controller. The widely used T-plug / Deans is also soldered on the battery side, so in most cases the annoying soldering is no longer necessary and the controller can be put into operation immediately.
Perfectly, some mounting holes have already been made on the housing side so that the controller can be easily installed in Traxxa's models, for example.
Wide range of applications
This controller is the perfect upgrade choice for most 1/8 Monster Truck models like Traxxas E-Revo & E-Maxx, HPI Savage or Thunder Tiger E-Mat as well as other 1/8 Monster Trucks that need a power boost.
Virtually maintenance-free
The entire controller, with the exception of the fan, is basically maintenance-free. Only the fan cover has to be removed to replace the fan if necessary. No opening of the housing or similar is necessary and the whole process can be carried out quickly and smoothly.
Technical Data:
Plug system Battery: T-plug / Dean
Motor bushing system: 6.5mm gold contact
Contact / peak current: 150A/950A
Motor type: Sensorless Brushless
Applications: 1/8th touring car, buggy, truggy and monster truck with high-end configuration for races
Motor Limits Brushless: 4S LiPo/12S NiMH: KV=3000 (4274 size)
6S LiPo/18S NiMH:KV=2400 (4274 size)
LiPo/NiMH cells: 6-18S NiMH
2-6S LiPo
Internal resistance: 0.002 Ohm
BEC output: 6V/7.2V with 6A (switchable)
Fan: Yes (supply via built-in BEC)
Size (LxWxH): 59.8 x 48 x 36.8mm
Weight: 173g
Programming input: Fan / PRG input
ESC Programming:
LCD program box
LED program box
Set-Up Button
Technical data
| | |
| --- | --- |
| BEC: | BEC |
| Cells: | 2-6LiPo |
| Cont A: | 150 |
| Dimensions: | 59/48/37 |
| Drive Type: | Electro |
| Engine Type: | Brushless |
| Features: | Forward/Reverse/Brake/LiPo mode |
| Max A: | 950 |
| Scale: | 1:8 |
| Selection category: | Controller |
| Weight (g): | 173 |
| Windings: | 2400kv with 6S |