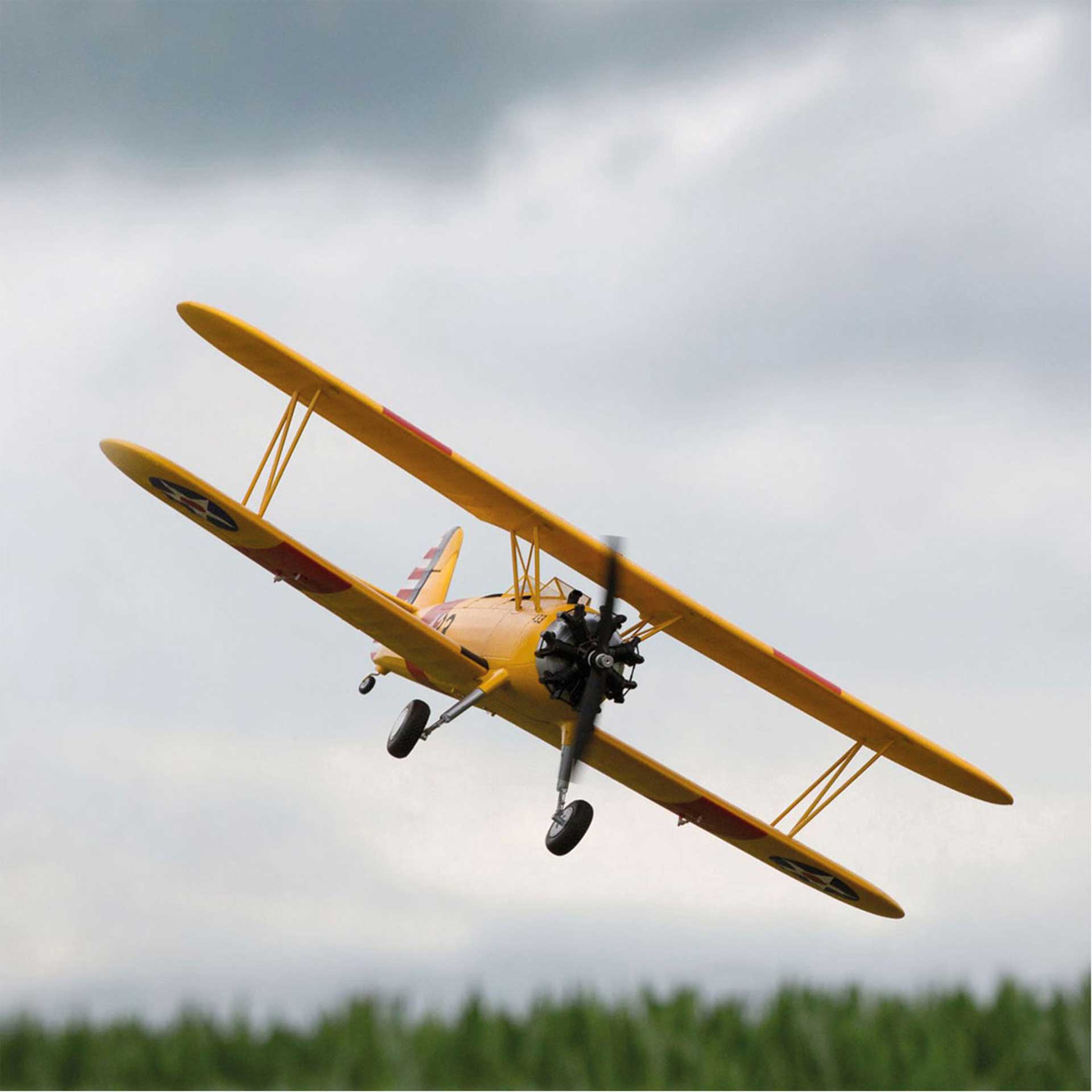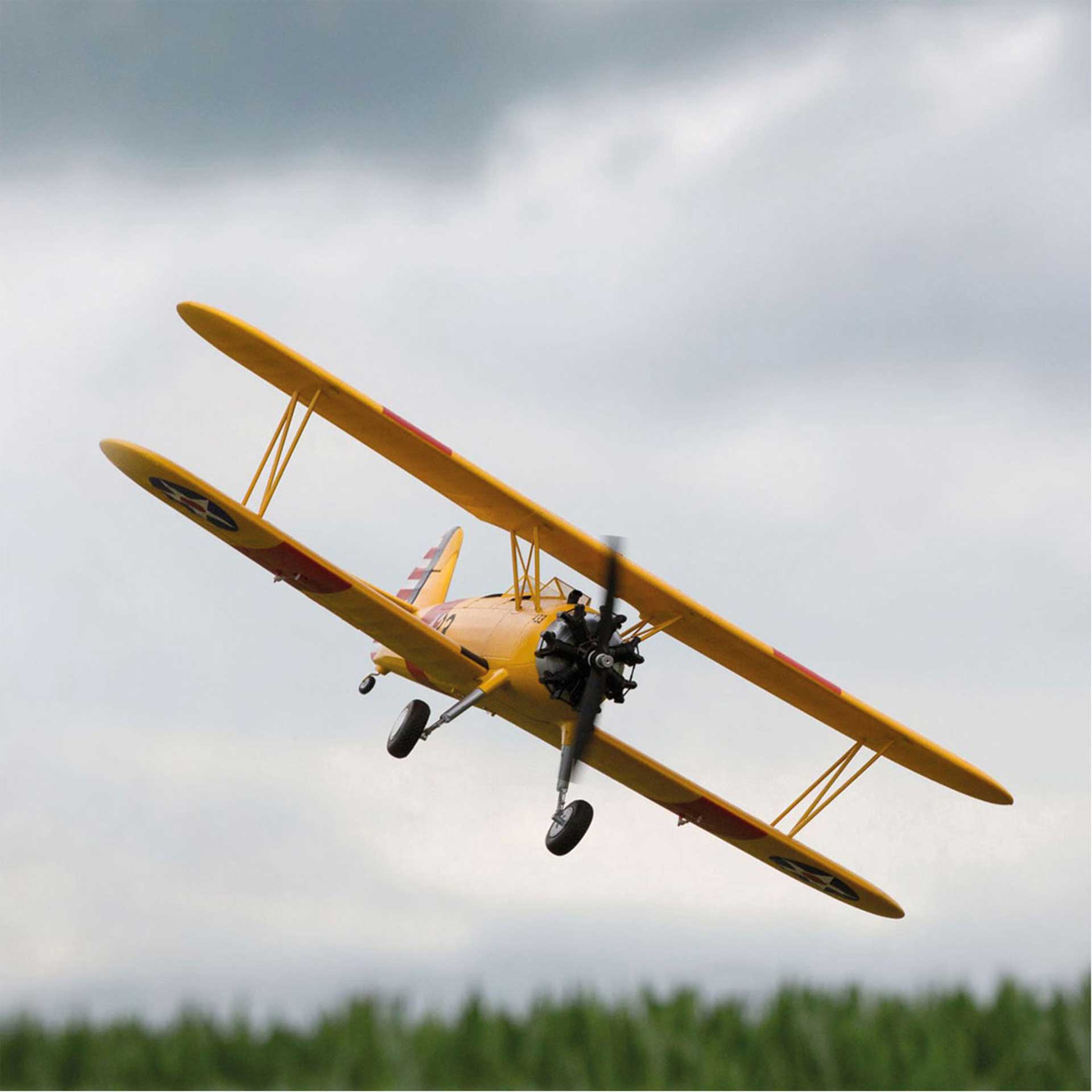 E-Flite PT-17 1,1M BNF BASIC DOUBLE DECKER WITH AS3X AND PTIONALER SAFE® SELECT TECHNOLOGY
Manufacturer number:
EFL3350
Only a few left in stock, ready for shipment within 1 working day. Delivery time 1-3 working days.
Downloads
Description
"E-Flite PT-17 1,1M BNF BASIC DOUBLE DECKER WITH AS3X AND PTIONALER SAFE® SELECT TECHNOLOGY"
Let the E-flite® PT-17 take you to the golden era of biplanes. Whether as a Fighter Ace or Barnstormer, this beautiful model shines with loving scale details and modern flight performance for the elegant acrobatics fun in the sky.
Features:
Parkflyer size with sporty performance
US Navy Design
Optional SAFE® Select flight mode for beginner pilots (BNF Basic version only)
solid EPO foam construction
Quick assembly with only 6 screws
Tool-free assembly with Quick Release wing system
Realistic detailing with radial engine and pilot
Damped chassis in scale
Spectrum 6-channel DSMX® receiver with AS3X® stabilisation built-in (BNF Basic version only)
Powerful 15 brushless motor with 40A regulator built in
Large battery compartment with magnetic closure
Simple 4-channel control with 4 built-in 4 micro servos
Ideal for 2200-3000mAh 3S 11.1V LiPo batteries


Technical data
| | |
| --- | --- |
| Antriebsart: | Elektro |
| Ausführung: | ARF - ALMOST READY TO FLY |
| Bauerfahrung: | Fortgeschritten |
| Flugerfahrung: | Fortgeschritten |
| Fluggewicht ca. (g): | 1450g |
| Flächen: | EPO |
| Hersteller: | E-Flite |
| Leergewicht ca. (g): | - |
| Länge (mm): | - |
| Profil: | - |
| Rumpf: | EPO |
| Spannweite (mm): | 1130 |
| Steuerung: | H,S,Q,M |
| empf.Akku: | 3S/2200-3000mAh LiXX |
| empf.Motor: | BL Outrunner |
Box contents
Ready-made model
Receiver:Spektrum AR636A
Engine:15BL Outrunner (850KV)
Controller:Brushless 45A
Servos:9g Servos
E-Flite is a Horizon Hobby brand that specializes in RC Helicopters and RC Airplanes. They offer BNF (Bind and Fly), PNP (Plug and Play), and ARF (Almost Ready to Fly) Models, all with top quality. In the RC Helicopter division, is their very popular and award winning Blade series (available in many different size categories). In the RC Airplane division, customers praise over the UMX (Ultra Micro) Models.